Arts Community Pop-Up Donor Centers
As local hospitals resume surgeries, medical treatments, and procedures that require transfusions, patient blood needs have surged to pre-COVID 19 levels. In partnership with Bloodworks Northwest, the arts community extends an invite to their next act, an exhibition of human kindness and care. STG's Paramount Theatre, the National Nordic Museum, Bellevue Arts Museum, Seattle Rep, and Seattle Opera have all answered the call and will transform into instant Pop-Up Donor Center experiences in an effort to support the blood supply and ensure a seamless restart to these procedures.
First-time and repeat donors are urged to make their one-hour donation appointment today as a safe and essential action to support local patients. In accordance with current social distancing guidelines, only scheduled appointments will be allowed. No walk-ins, guests, or people under age 16 are permitted onsite. Donors are asked to bring a mask/face covering to their donation.
Seattle Rep
155 Mercer St
Seattle WA 98109
August 4 – August 27, 2020
Every Tuesday and Thursday
Sign Up
Bonus Perk: Dick's Drive-In gift certificate
Seattle Opera
363 Mercer St
Seattle, WA 98109
August 18 – August 27, 2020
Sign Up
Bonus Perk: Dick's Drive-In gift certificate
The Paramount Theatre
911 Pine St
Seattle, WA 98101
June 15 – July 29, 2020
Every Monday, Tuesday, and Wednesday
Sign-Up
Bonus Perk: $5 Starbucks gift card*
Dick's Drive-In gift certificate
While supplies last.
The National Nordic Museum
2655 NW Market Street
Seattle, WA 98107
June 29 – July 15, 2020
Sign Up
Bonus Perk: 2 free digital admission passes
Bellevue Arts Museum
510 Bellevue Way NE
Bellevue, WA 98004
June 29 – July 10, 2020
Sign Up
Bonus Perk: $5 discount to Bellevue Arts
Museum Gift shop, featuring works from
local artists
What is a Pop-Up Donor Center?
In order to follow social distancing requirements we have temporarily cancelled mobile blood drives.  A Pop-Up is a temporary center that has the required space to ensure we can properly distance our staff and donors safely and per the CDC and FDA requirements. They are at least 1000 square feet and allow for our equipment to remain set up overnight for generally 4-6 weeks.
Donors of all blood types are still needed every day to make an appointment to give blood in support of cancer patients, trauma victims, premature babies, or to treat severely ill COVID-19 patients, among others.
Have any questions? Contact us.
Canteen Sponsors
Thanks to the support of our amazing Canteen Sponsors, donors will be treated to extra refreshments and perks!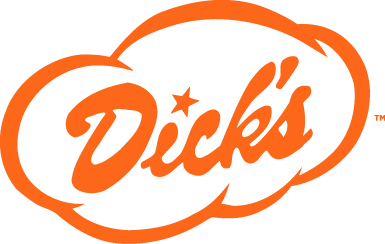 Your gift of blood, time or money saves lives.